indianapolis motor speedway
snake pit Stage:
Drawing inspiration from Louis Vuitton, I created the scrim pattern using the Snake Pit logo and the one-color flame emoji. "LIT" as well as larger flame emojis were added to the back and sides of the stage to reinforce the messaging used on social media (ex.- Get Lit in the Pit).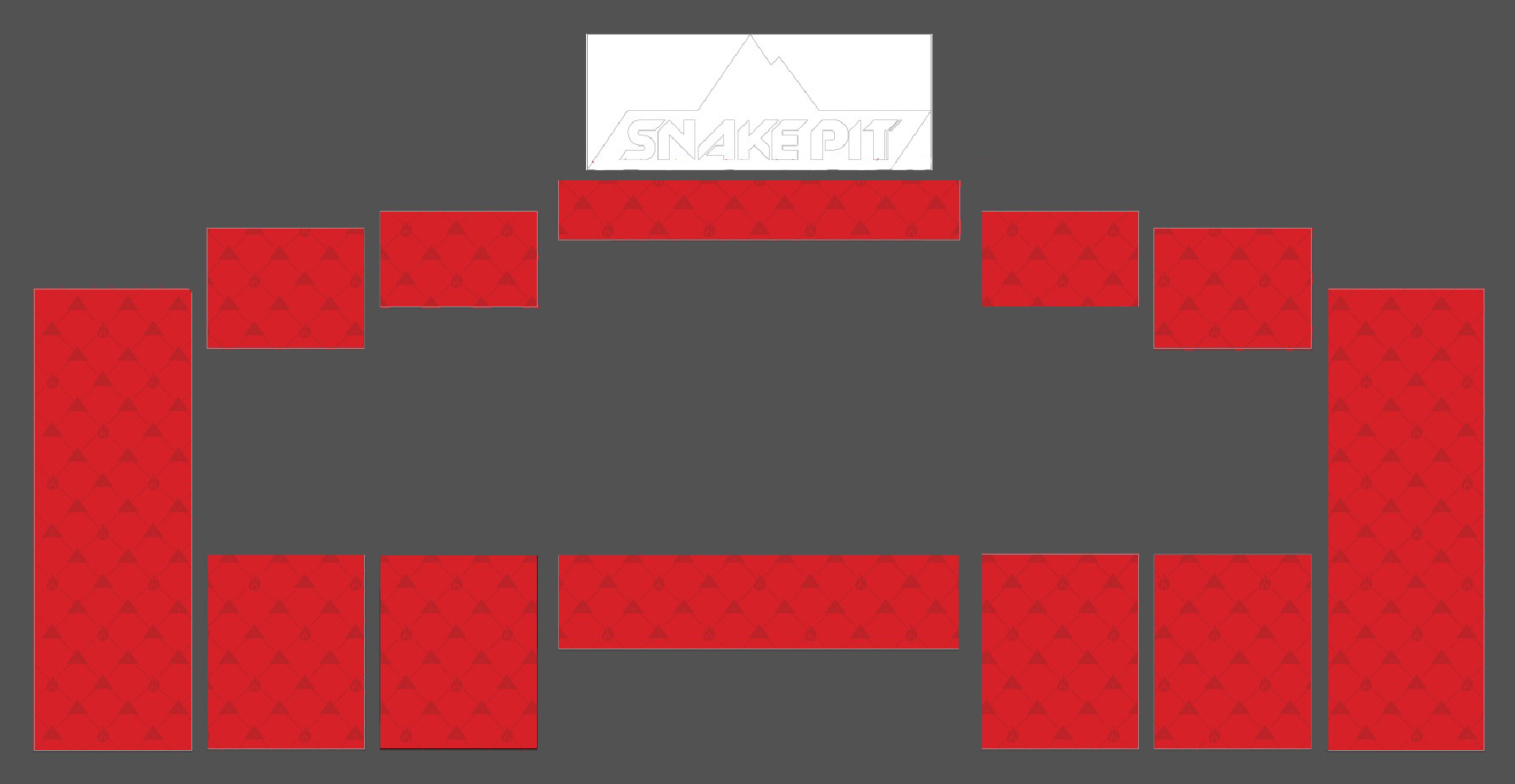 snake pit social graphics Refresh:
This social refresh moves away from the geometric look/tone/feel of previous years to a much simpler and engaging design. With the use of energetic photography, color overlays, and eye-catching CTAs, these social posts are much easier to understand and allow the audience to see the most important information first.
Indy 500 Campaign Social Graphics:
"It's the opening cannon blast. The green light. Emotions are rekindled. And traditions are on display. The checkered flags come out, as the entire world leans in. This is the month when Indianapolis comes to life, as it's done now for over a century. It's May: a month-long celebration of speed, adrenaline, tradition and thrill. Eleven days of on-track action. Concerts, parades and porch parties. A road race, a foot race and the race. This is a community like no other, celebrating a month like no other. From 5/1 to the 500."
These social graphics highlight the micro and macro moment of the Month of May from camping out to the crazy concerts in the infield to the Indycar Grand Prix and Indy 500.
snake pit survival guide:
The Indy 500 Snake Pit is the biggest party of the year and we created a guide to survive the Greatest Spectacle in Raging. Working with the marketing team, we collected content that was frequently being asked about on our social channels and pulled it all together on one platform. In addition to artist information and a list of items to bring, the guide includes the schedule, tweets from fans, and even recaps from previous years in the Snake Pit.